The three Faroese artist-brothers Torbjørn Olsen, Hans Pauli Olsen and Marius Olsen are once again participating in a joint exhibition in the gallery. Torbjørn Olsen is exhibiting a number of new works from Tórshavn as well as a single portrait painting. Hans Pauli Olsen participates in the exhibition with sculptures - busts and drawings of Faroese landscapes and croquis. And Marius Olsen participates with several new graphic works, woodcuts, linoleum print, etching, stone print and combinations of the graphic methods.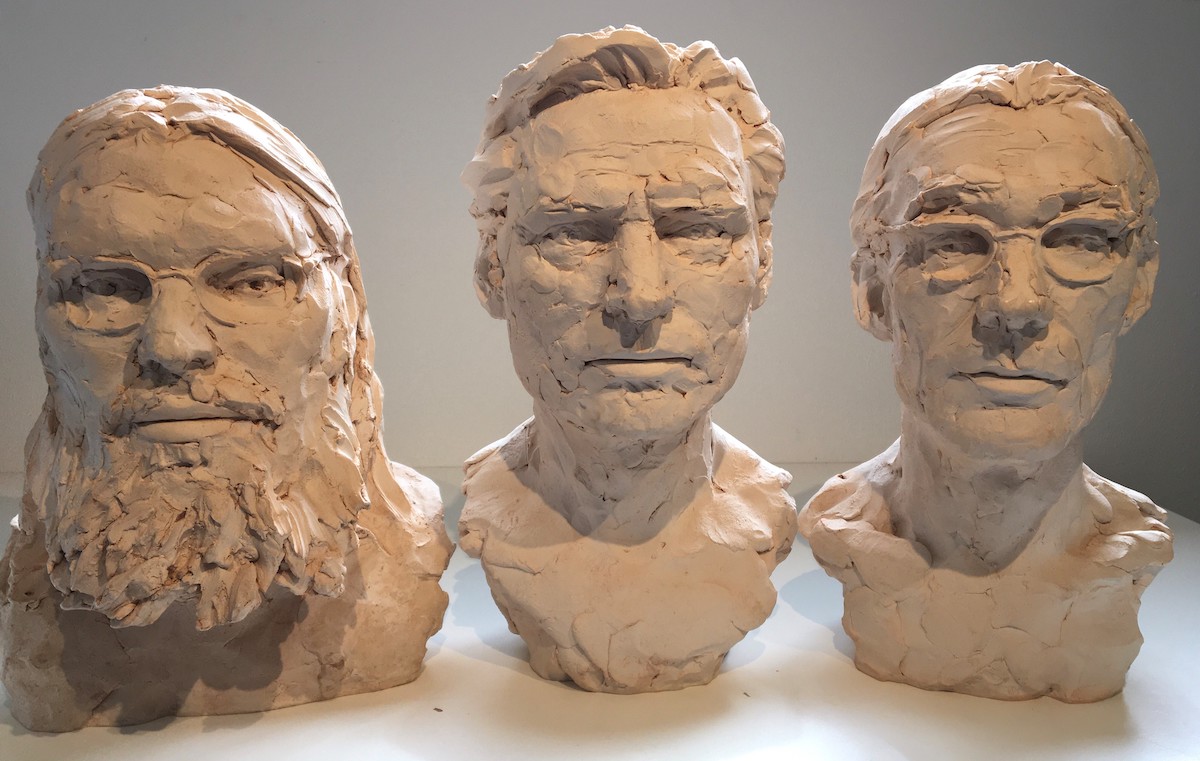 The busts of the three brothers were created by Hans Pauli Olsen
The exhibition will be open Friday, Saturday, and Sunday at 1-5 pm through October 8. And by appointment.