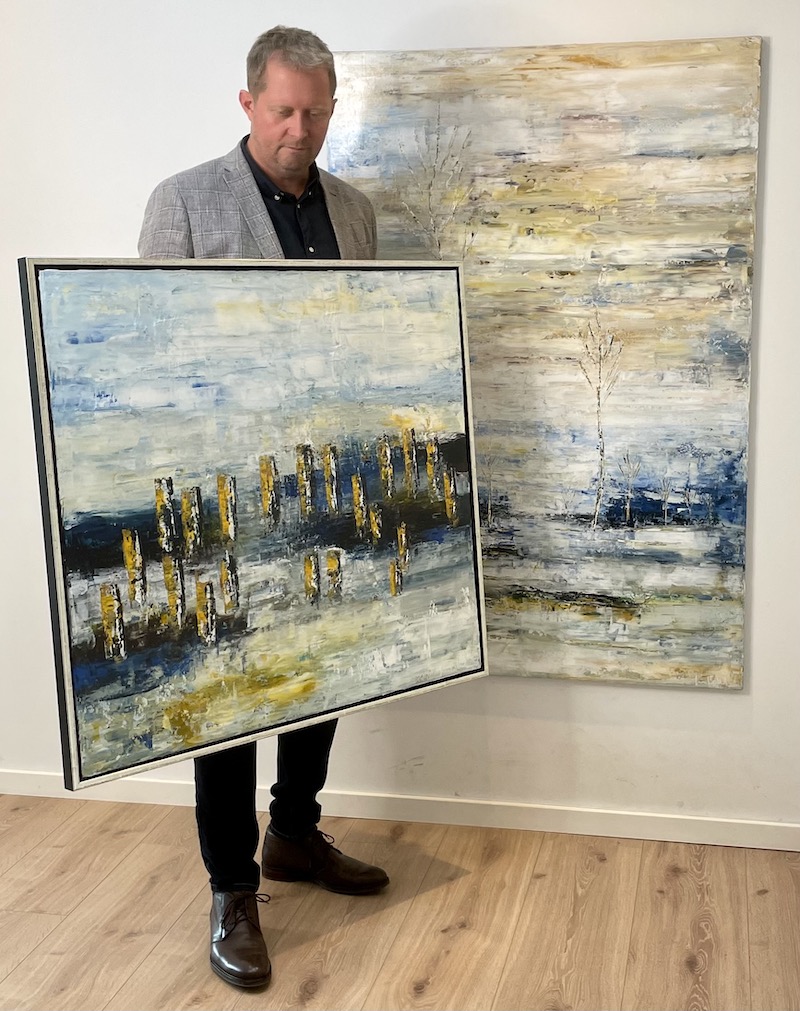 Lars Bollerslev lives by the Wadden Sea and he tries to capture the nature and changeability of the Wadden Sea at the same time. The farmer's house has become an icon for the homestead in Tøndermarsken. The house at Ballum is just nearby and is captured on Bollerslev's tours around the area.
Bollerslev prepares sketches on site. These sketches form the basis for the actual work with the works in the studio.
Bollerslev is among other things in the publications "Days with the Farmer's House" and "Under a black sun - Catalog text by Lone Schloo Erhardsen. He teaches visual arts at a number of institutions in Denmark and abroad.
--