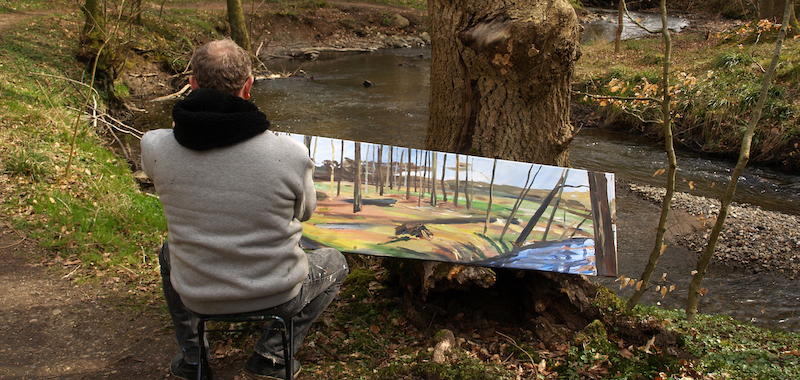 Finn Have (b. 1952). Visual artist. Finn made his debut as a visual artist at the Artists' Easter Exhibition
in 1976.
Finn Have´s works have a picturesque expression. Finn states in connection with the exhibition that "my artistic practice can well be said to fall into mainly two parts:
Firstly, conceptual exhibition projects which are accompanied by a book project such as "Dit Sted ‒ Mit Sted" and "Åndehuller" shown at Randers Kunstmuseum in resp. 2006 and 2017 and most recently "Crossover" which has just been shown at Odder Art Museum.
Secondly, Plan Air Painting ‒ that is, paintings painted in nature. The exhibition here shows examples of the latter".
Finn has exhibited and is represented at art museums and in private collections in Denmark and abroad.
Finn Have is a member of the Association of Visual Artists and the Society of Artists. He participates in the exhibition with a number of new works.