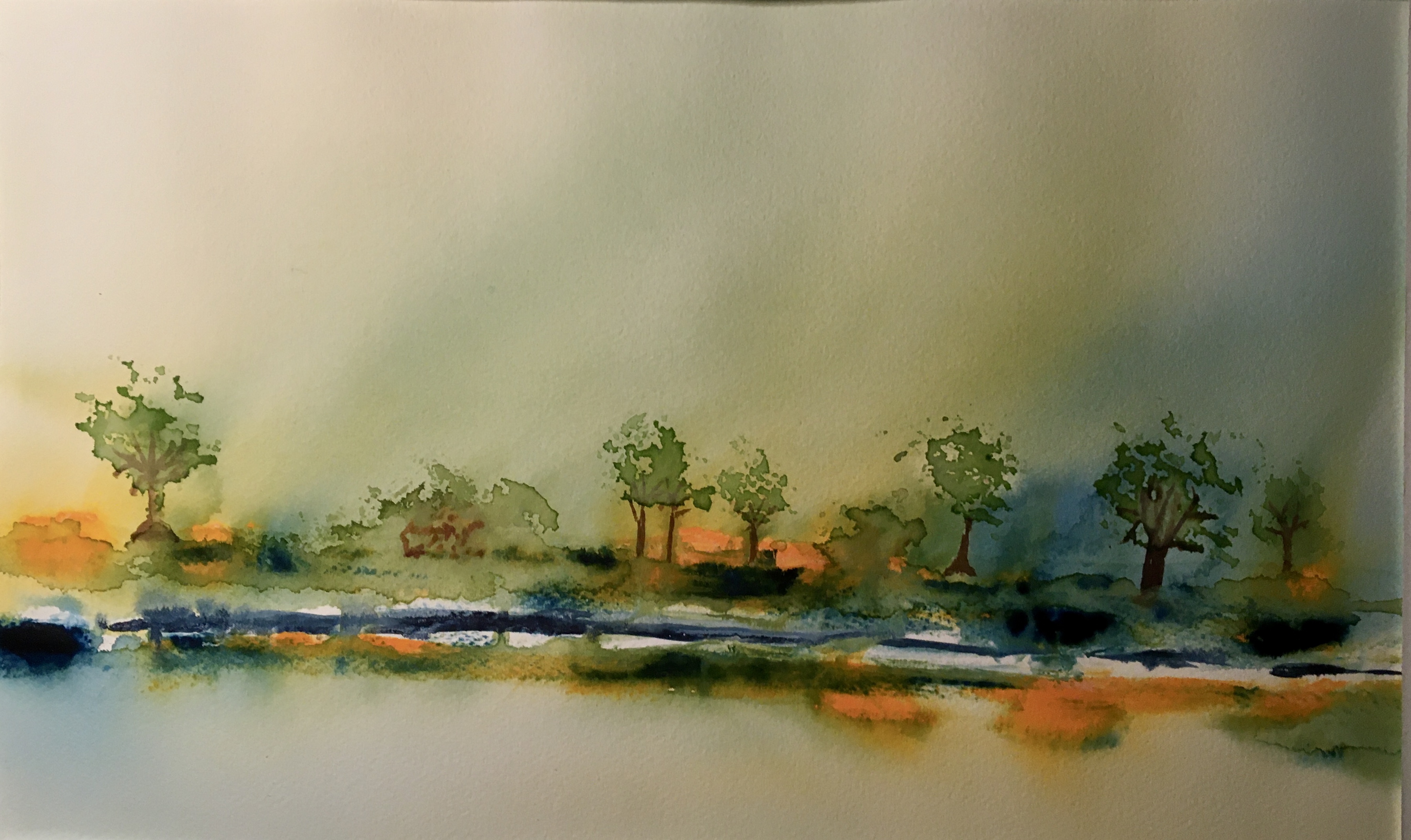 Fritze Lundstrøm:
Visual artist and Cultural communicator.
Fritze Lundstrøm was educated a visual artist at Aarhus Art Academy. Fritze prefers to work with watercolor as a form of expression. For Fritze, painting is a play with light and atmosphere, evanescence and blurred contours, which gives her an experience of sublime beauty.
Fritze is very much inspired by the Nordic countries - in her works it is reduced to a simplified imagery of shapes, colors and surfaces that move between figuration and abstraction. The works appear as a concentrate of what is experienced - a densification of moods and emotions. The watercolor does not look like photographs, but probably has an interest in light in common with the photograph, but not the relationship to time, space and point of view. The present watercolors are, in addition to being on surfaces, drafts of other forms of perception of time and space, which hopefully come closer to the truth. Dynamics and movement give the images a spontaneous expression. The Nordic nature is her great inspiration, its color and the dramatic play, between light and dark is characteristic of her idiom.
Watercolor is closest to Fritze's heart - water is the element of emotions, and watercolor painting therefore has the potential to convey content in a sensitive and immediate way. Watercolor painting has all the qualities that dreams are made of. That is why a small watercolor picture can seem so big and powerful to people who look at it. Watercolor is the medium of the moment that provides the opportunity to work quickly and spontaneously.
In 2019, Fritze had the honor of being invited to a worldwide watercolor exhibition in Fabriano, Italy. 1,300 artists from all over the world participated - of which only 2 came from Denmark.