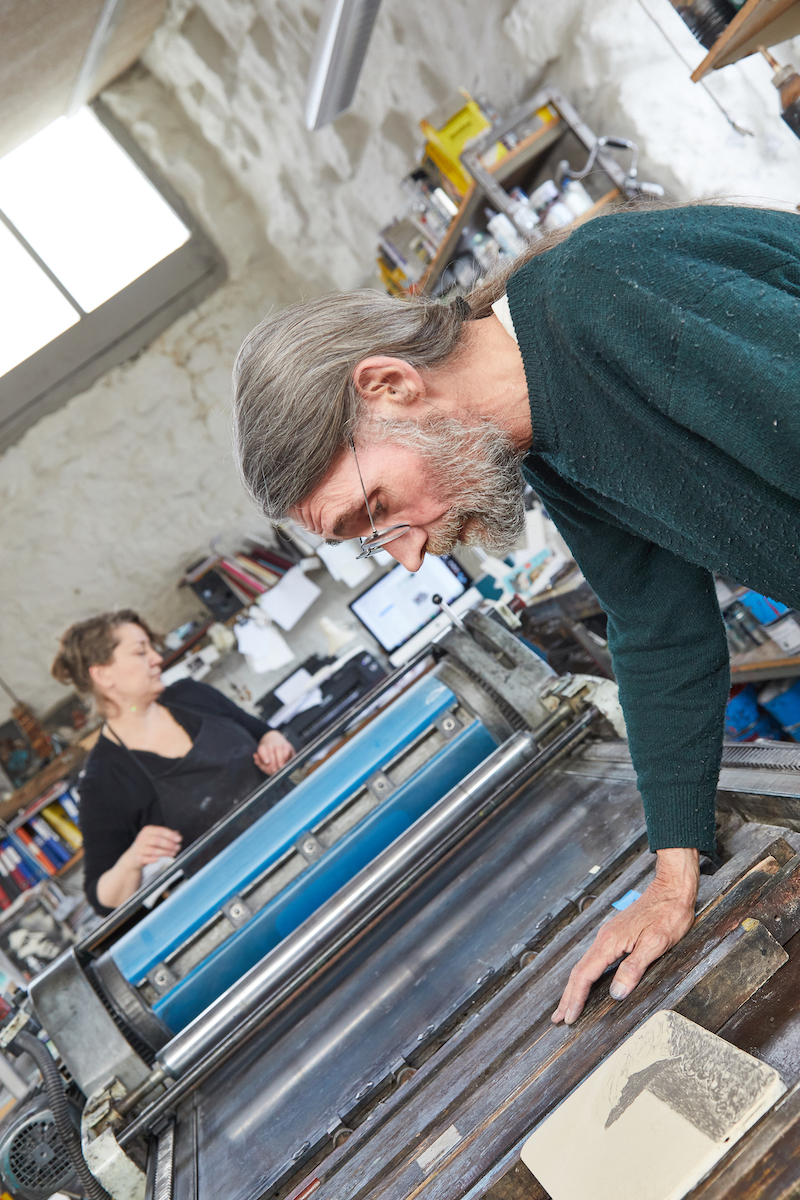 Marius Olsen (b. 1963 in Tórshavn, Faroe Islands).
Educated at the Nordic School of Art, Kokkola, Finland 1986-87, Hovedskous Målarskola, Gothenburg 1988-89 and Umeå University of the Arts, Umeå, Sweden (graphics department at Steffan Kihlgren) 1990-92. Marius has worked as an educator at the Art Schools in Nuuk, Greenland in 2002 and at the Art School in Tórshavn several times in the 2000's.
Marius is well versed in all graphic techniques, and he experiments with the graphic means of expression, combining techniques such as etching and silkscreen printing, linoleum cuts and erasure. Today, Marius works much with stone prints.
Marius has exhibited and is represented with works at art museums and in a number of private collections throughout the Nordic region.
Photo by Niels Damsgaard Hansen