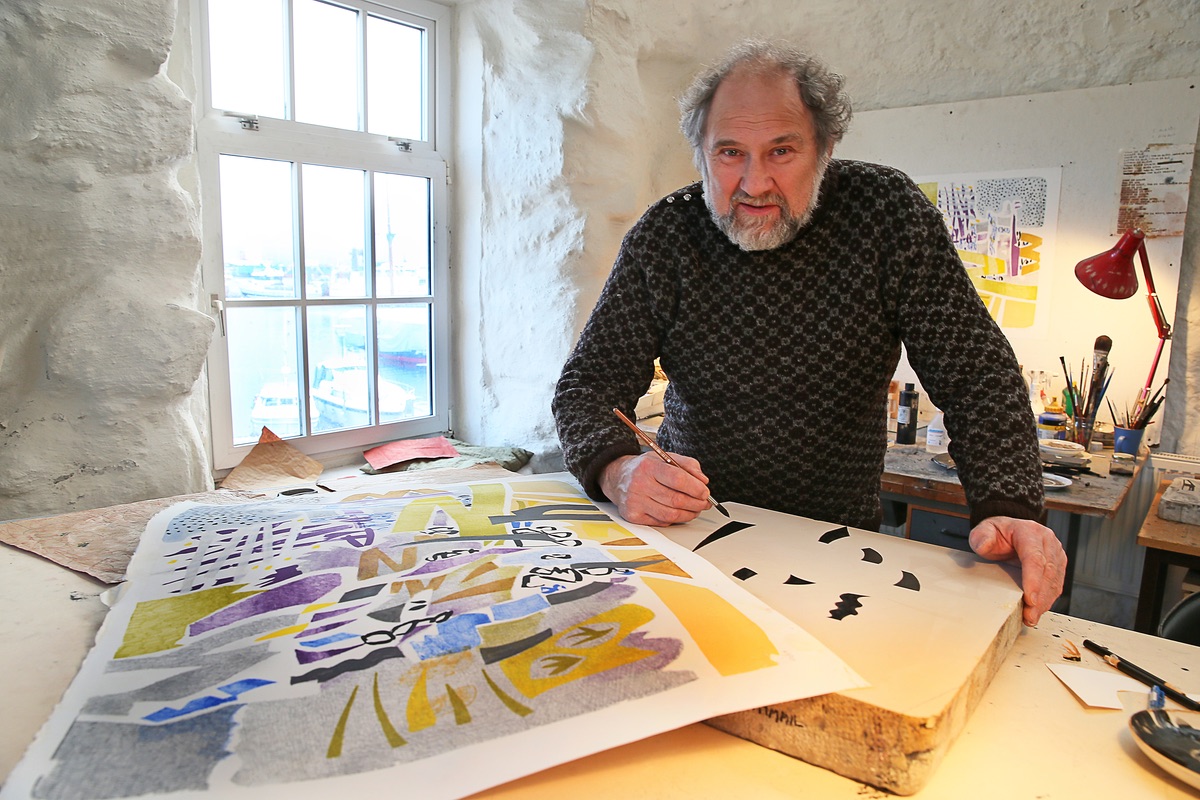 Bárður Jákupsson (b. 1943 in Tórshavn, Faroe Islands). Visual artist, author, art communicator and former director of Listasavn, the Art Museum of the Faroe Islands. Bárður is educated at Hjørring Seminarium and the Academy of Fine Arts, Copenhagen.
Bárður Jákupsson has been the director of the Faroe Islands Art Gallery, later the Art Museum of the Faroe Islands (1978-2003). Bárður has also published a number of books on Faroese art and art history. With his enthusiasm, great knowledge and enormous diligence, Bárður Jákupsson has for over a lifetime shaped Faroese art life to such an extent that the title as Mister Faroese Art must be suitable.
Bárður is known for his vertical landscape paintings. The colors of the vertical landscape often have a transparent touch, just as they also appear as pure color mists. Bárður transforms the Faroese nature with its rain and haze, the numerous streams and waterfalls, and the constant storms of the surf across the coast into a new reality, where the transparent colors of glass mosaics and the supernatural nebulae reveal the landscape's character of inner visions.
Bárður Jákupsson is represented in art museums as well as in many private and public collections in a number of countries.