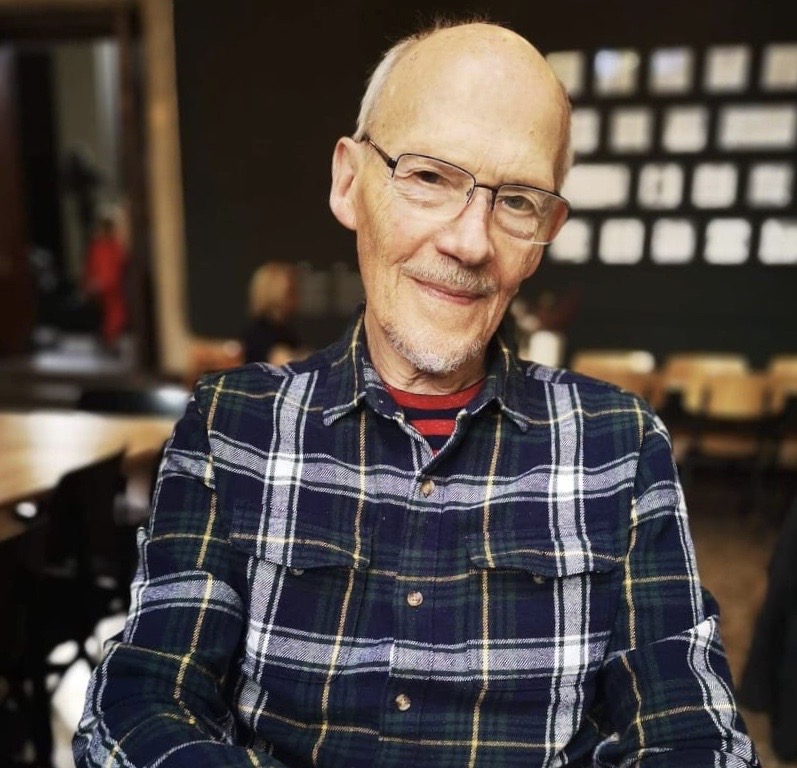 Zacharias Heinesen (b. 1936 in Tórshavn, Faroe Islands) is a trained visual artist at the Icelandic Academy of Fine Arts by Sigurdi Sigurdsson and the Academy of Fine Arts in Copenhagen by Niels Lergaard.
Zacharias Heinesen is a central figure in Faroese visual art and has left deep traces in Faroese art history. His compositions with angular cliffs and houses in bright colors have almost formed a school in Faroese art. He finds his motif world in the village by the sea. The gables, facades and roofs of the houses are part of a pattern of surfaces, which also includes the many small plots of land that surround the village. The surface composition continues up into the faceted structure of the cliffs and the figures of the cloud formations. Vertical, horizontal, and diagonal lines, showing the contours of the actual subject, mark the cubist-shaped rhythm and movement of the image.
Zacharias Heinesen is represented in art museums as well as in many public and private collections in a number of countries.