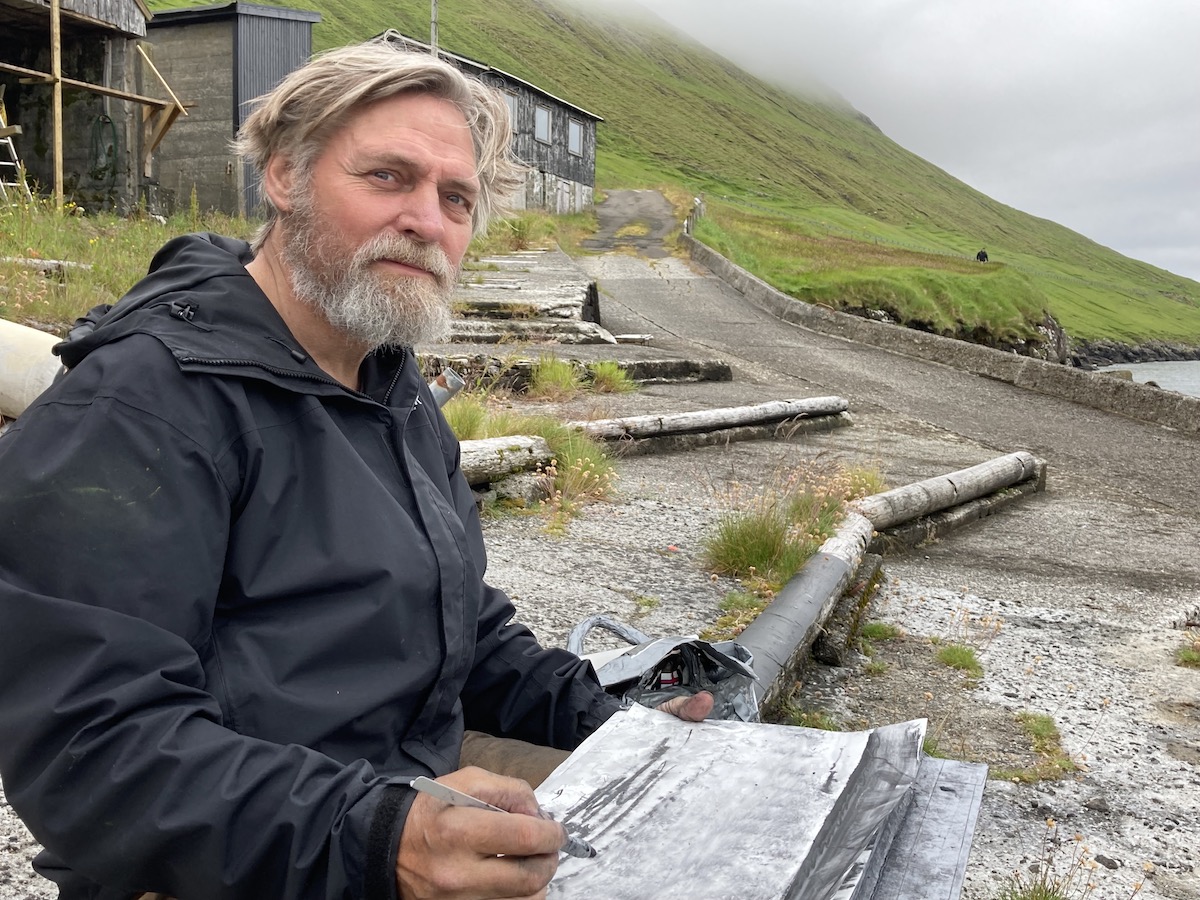 Hans Pauli Olsen (b. 1957 in Tórshavn, Faroe Islands).
Hans Pauli Olsen was educated in Copenhagen at Robert Askou-Jensen's drawing school, Glyptoteket 1976-78 and at the Academy of Fine Arts' sculptural school with Villy Ørskov and Bjørn Nørgaard 1979-87. Guest teacher at the art academies in Oslo 1988-89 and Copenhagen 1991-92.
Hans Pauli Olsen talks about his sculptures and creating them:
"My sculptures are oriented towards the classic sculptural heritage and towards the new English sculpture, where the bodily and sensory dimension is in focus. I model my sculptures up in accordance with the classical technique, where the sculpture grows from inside the core and outwards. With the traces of the hand through the clay, the imprint of the hand in the material, an expressive and living surface is formed. I have always been preoccupied with the relationship between reality and unreality. Between the actual being and the image which could simply be a mirage, an optical illusion. I want to create sculptures of the imaginary. Give shape to shadows and reflections, perspective shifts and traces of presence".
Hans Pauli Olsen is also very well known for the characteristic Croquis drawings he creates.
Hans Pauli Olsen is represented at art museums and a number of private collections in the Faroe Islands, in Denmark and abroad. His sculptures stand in several public and private places in the Faroe Islands, Denmark, and abroad.
Hans Pauli Olsen is a member of the Academy's Artists' Society.