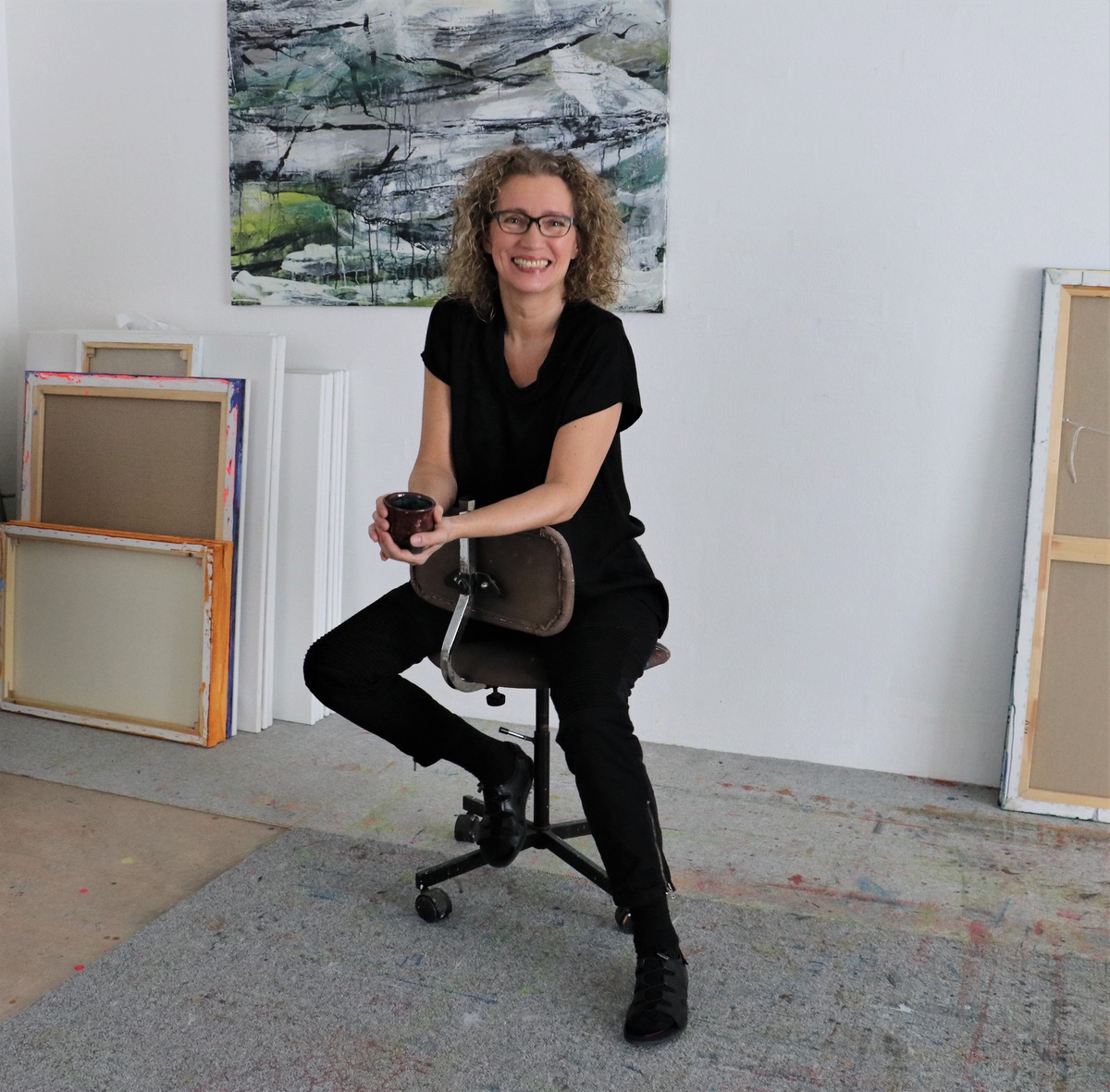 Birgit Kirke (b. 1962 - raised in Tórshavn, Faroe Islands) is a trained visual artist and sculptor at VIA Design in Herning, Aarhus Academy of Fine Arts and the School of Sculpture in Skanderborg by Thomas Andersson.
Birgit Kirke says of her art: "The Faroese nature and life by the sea is a recurring theme in my works. Growing up in the Faroe Islands, the harsh climate and changeable weather have left deep traces and given me something that I have a hard time explaining in words. Nature, light, weather, silence, storms - everything is so different, and that is reflected in my works.
The motifs are somewhere between the abstract and the recognizable, where landscapes, small settlements, mountains, cliffs, clouds, sea, and horizon may be sensed, disappear, merge and be seen again. It is the drama between the abstract and the recognizable that occupies me."
Birgit Kirke is represented in art museums and in a number of public and private collections.
Birgit is a member of a number of artists' associations, including Mynd (Faroe Islands) and the Association of Visual Artists (BKF)