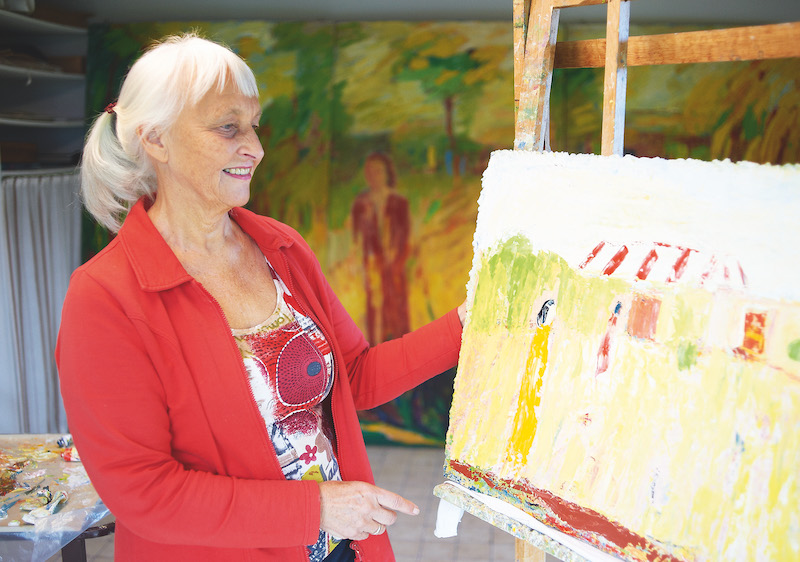 Ingrid Kathrine Villesen (b. 1944) was educated a visual artist at the Funen Art Academy in Odense.
Ingrid is inspired by everyday life, partly memories from her childhood in West Jutland, partly by everyday pictures, which she first sketches and then creates her art from. Although most motifs are obvious, they are not naturalistic. If anyone, she masters the art of hinting that lets the viewer find his own imagination.
Ingrid is a member of the Association of Visual Artists (BKF) and the West Jutland Exhibition, and has exhibited and is represented at art museums and in private collections in Denmark and abroad.